This Thursday is the 13th anniversary of the 9/11 attack on the World Trade Center.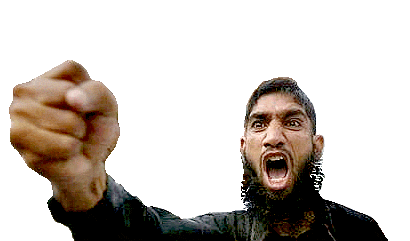 Islamist Rage (thepeoplescube.com)
Because of the newly invigorated Islamists, our feckless defense and foreign policy, the deliberately compromised immigration system and the wide open southern border, this is probably the most dangerous 9/11 anniversary to date. Unfortunately, the danger will probably ratchet up each year for the foreseeable future.
In any case, it's probably a good time to review your everyday disaster preparations.
Always keep no less than a half of tank in the cars and trucks
Have at the very least one week's worth of water, food and supplies
Be able to live "off the grid" (light, heat, cooking, sanitation, etc) for a week
Money talks; be prepared to shout with physical cash
Get a good first-aid kit: more than the cheapy band-aids and aspirin kits
Have a good toolset: standard tools, plus prybars, axes, util. knives and guns
Prepare your bug out bag, or as we call them: Go Boxes (3 Rubbermaid boxes)
Lock your house and car doors
Keep your head on a swivel
That's the
minimum
: many experts are recommending
at least
3 weeks of capability.
Most importantly: exercise, get in shape, lose weight, and quit smoking -- a heart attack is by far the most probable killer you will face
As I tell the wife when she accuses me yet again of paranoia: "Yes, I'm paranoid -- But, am I paranoid enough?"